The Assessment Research Centre (ARC) has developed a range of online assessment and reporting tools (known as ARC Online Tools) that teachers can use to assess and receive feedback on the learning progress of their students.
These materials form part of an integrated system that pioneers new approaches to assessment, reporting, and teachers' professional development.
The assessments assist teachers in identifying what a student is ready to learn by providing reports that identify each student's place on a validated learning progression, thereby providing more detail and context than scores and grades alone.
Online teacher professional development materials are linked to each set of tools. The materials include information about the assessments, how to interpret reports, and how to link advice in the reports to teaching and learning.
The ARC Online Tools objective
ARC Online Tools is designed to provide teachers with evidence about their students' current level of skills and understanding. This in turn informs teaching and optimises the learning experience and opportunities for all students. The tests enable targeted assessments and feedback on the strengths, abilities, and progress of individual students. Teachers are encouraged to use this information to plan and tailor their learning programs to meet the needs of each student.
What is ARC Online Tools?
The ARC provides a number of distinct online assessment tools. Several of these, as detailed below, are available for use under licence from the Melbourne Graduate School of Education.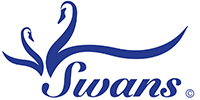 Students with Additional Needs (SWANs)
Online tools that assess and report the learning progress of students who have additional needs.
These tools enable the learning progress of students with additional needs to be assessed without the need for student tests. Rather, a teacher responds to the questions by drawing on knowledge of a student accumulated from everyday classroom observations and interactions with the student.
The tools cover five learning areas: communication, literacy, social processes, learning skills, and emotional understanding. Each set of questions typically takes a teacher 5 to 10 minutes to complete.
The SWANs assessments report against indicators of student proficiency and understanding that combine to build a comprehensive picture of the student's strengths and abilities. Reports provide information on recommended and validated teaching strategies for students working at different levels of skill or understanding. The teacher is then able to draw on this information when planning and tailoring personalised learning programs. The learning progressions cover skills that range from a student's supported experience of the classroom environment through to independent participation in learning.
Further tools in digital literacy, numeracy, thinking skills, and movement are currently in development.
Ruby- digital assessment and certification
From planning to reporting, Ruby is a secure, intelligent and reliable digital assessment platform revolutionising competency-based education.
Ruby is a world-class, easily navigable platform designed, developed and delivered by the ARC. Informed by nearly a decade of research, and responding to genuine concerns from teachers, Ruby is the future of evidence-based assessment in the classroom.
A key feature of Ruby is the capacity to provide immediate, clear and accurate reports to multiple audiences, including:
provision of convenient summaries of students' overall learning across skill areas.
generation of progress and readiness profiles by class/school/student.
Ruby is available anywhere, at any time, with this secure information accessible on digital devices including tablets and mobile phones.
10 principles of assessment
Underpinning the online tools are 10 principles of assessment that, through pioneering research conducted by the ARC, ensure the tools are consistent with state-of-the-art assessment, teaching and learning.
The 10 principles

Assessment must reflect a developmental or growth model
Instead of focusing on standards, a developmental model identifies what skills and knowledge a student has learned, and what the student is ready to be taught next.
Assessment should identity the point of learning readiness for each student
This is the zone between the level in which a student is operating independently and the level in which the student requires assistance.
Assessment is for teaching
Assessment information assists teachers in targeting their teaching at the point of learning readiness and maximises student learning.
Reports emphasise skills not scores
Reports are expressed in terms of skill development rather than scores.
Assessments given to students should match their ability
Selecting a test at the appropriate level of difficulty for each student provides more accurate information for teachers planning their instruction.
Timely feedback to students and teachers is required
Same-day reporting allows teachers to use assessment information to inform their teaching.
Teachers should be assisted in using assessment information for instructional purposes
Professional development materials assist teachers to design and plan targeted interventions.
Reports describe or imply skills growth
Reporting student progress over time allows for growth to be monitored.
The assessment should indicate the direction, order and magnitude of learning
Providing information about student learning along a learning progression provides a definitive sequence towards greater and deeper skill development.
Continuous monitoring informs teaching and learning
Teachers are encouraged to monitor growth between pre-test and post-test using a range of observation and formal assessments.
Conclusion
ARC Online Tools provides assessment and reporting materials that are useful for teachers. These are used to identify individual student's strengths, abilities, and learning progress across a range of areas and contexts.
A key strength is that the teacher receives a report identifying a student's place on a validated learning progression. Teachers are then able to use the information provided to plan and tailor their learning programs to meet the requirements of individual students.
The SWANs materials were developed with the support of the Australian Research Council as part of a Linkage partnership with the Centre for Advanced Assessment and Therapy Services and the University's foundation research partner, the Victorian Department of Education and Training.
ARC Online Tools has been developed by the Melbourne Graduate School of Education's Assessment Research Centre and is part of the Graduate School's educational software suite.